News
K. J. Parker—New Novel SHARPS Just Published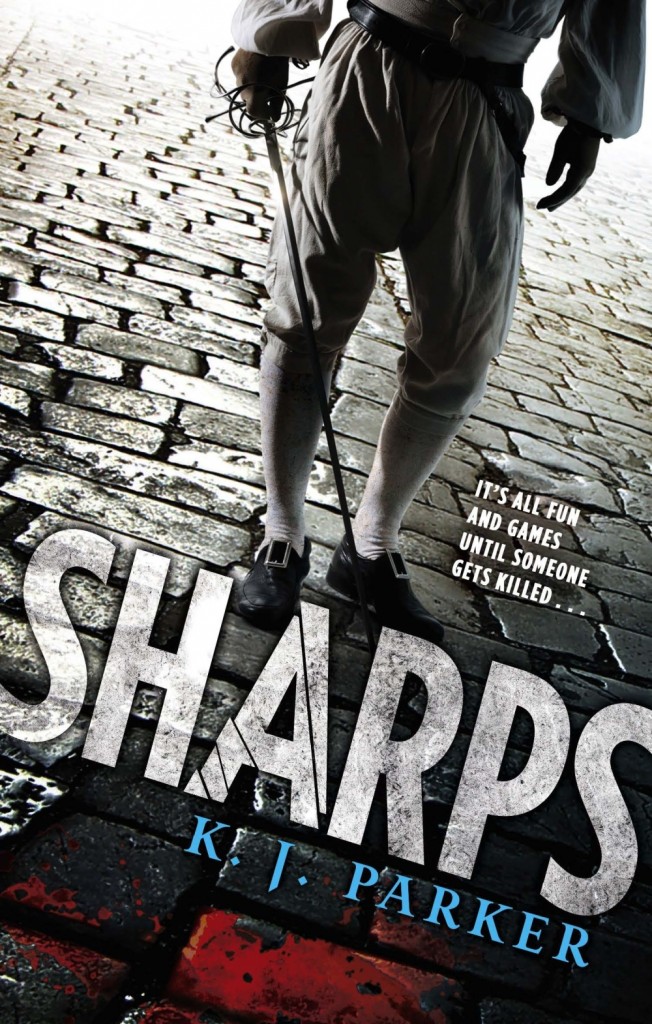 This isn't a book we're selling, but one we wanted to call to your attention nonetheless.
K. J. Parker, the author of the Engineer Trilogy gets our vote as most underrated fantasist currently tilling those epic fields. She has a new novel, Sharps (Amazon|BN.com|Powell's) out, which I'm a quarter of the way through. It's top notch as you can see from the reviews it's receiving.
From Library Journal (Starred Review):
"The Author of the 'Engineer Trilogy' (Devices and Desires; Evil for Evil; The Escapement) portrays a group of mismatched individuals, united only by their swordsmanship, as they grapple with the murky worlds of international politics, diplomatic intrigue, espionage, and potential betrayal. VERDICT Parker's skillful control of pacing, expert rendering of characters, and subtle sense of humor add depth and believability to this stand-alone fantasy…"
From Publishers Weekly:
"...a ripping good adventure yarn, laced with frequent barbed witticisms and ace sword fighting… Parker's settings and characterizations never miss a beat, and the intricate political interplay of intrigue is suspenseful almost to the last page.